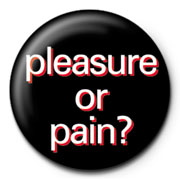 When I looked up the definition of motivation, I found this: The psychological feature that arouses an organism to action toward a desired goal; the reason for the action; that which gives purpose and the condition of being motivated.
Action Toward a Desired Goal – If you are going to take action toward a goal, you need to have an end result in mind before you start. The first thing that must be crystal clear is the answer to this question: What is my goal?
It's not sufficient just to say I want to lose 20 pounds . If it were that simple, then all the years you've said that statement would have gotten you to your goal.
Maybe a better place to start is the WHY behind your goal. Ask yourself: WHY do I REALLY want to lose 20 pounds?
It's important to ask yourself that question until the answer is complete and clear.
When you are finally clear about your goal, write it down. Next, write out WHY you want to reach the goal. Knowing your why is integral to discovering the motivation that will help you to stay on course through the challenging parts of your journey.
Take a moment to become aware of emotions that come up for you when you name your goal and identify your WHY. Do you feel compelled to break your bad habits and kick yourself in gear to get to your goal? If you do not feel an emotional response to your written goals, then you need to spend a bit more time on the WHY part of your question. The WHY is the foundation of the motivation.
Some people are naturally motivated by pleasure: I want to look good in that cute little polka dot dress by the end of summer.
Others are motivated to move away from pain: I don't want to be a diabetic and give myself a shot every day.
The trick is to find out which type of person you are.
Are you one to be motivated to move toward pleasure or away from pain?
Most people will find places in their lives where they are motivated by a bit of both. But in my experience, I've found that people can identify a dominant form of motivation for themselves.
After you determine your chief motivation type, ask yourself the questions below. Write your answers on a piece of paper or journal.
If you are motivated to move toward pleasure:
What will you be doing when you finally reach your goal weight?
Who will you be doing it with?
Where will you be?
How will you feel when your there?
What clothes will you be wearing or not wearing?
If you are motivated to move away from pain:
What opportunities will you lose out on if you don't reach your goal weight?
How will your health deteriorate if you don't get closer to goal?
What does the hospital room look like where you will have to go for dialysis treatments?
How long will it take to recover from a kidney transplant?
After you complete this exercise, you will have picture of how your life could be: better if you get thinner or worse if you don't. Cultivate and meditate on the picture until it gives you a clear sense of purpose. Your purpose will bring you closer to taking the necessary actions to reach your goal.
Here's a tip: Write your answers on an index card or on sticky notes. Put them by your bed or better yet, stick them to the bathroom mirror. Every morning and every night, remind yourself of your WHY – What's the real reason you want to get to goal? Remind yourself why you need to take action daily. Review the payoff and the cost of each choice you make and every step you take.
Remember, every journey begins with the first step. Consider this Chinese proverb: "The best time to plant a tree is 20 years ago. The second best time is now."
What motivates you?  Please share in the comments below!