What is Boot Camp?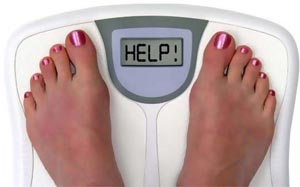 Boot Camp is one of the easiest ways to guarantee that you stick to the Happily Thinner After program (which supports the Dr. Simeons hCG protocol in his book "
Pounds and Inches
"). How do we accomplish this?
Simply put, we make you accountable while giving support, help, and encouragement! Boot Camp has been set up to accommadate you no matter what round or phase you are on. For example, Phase 2 is clearly defined in Dr. Simeons' book, while the other two phases are pretty much left up to the individual to figure out on his/her own. This is where Boot Camp will come in very handy.
• Are you a beginner and feel totally lost with all the terminology and requirements? Boot Camp is for you!
• Are you an experienced user trying to get those last few pounds off? Boot Camp is for you!
• Are you seemingly doing everything right, but frustrated, stalled, or feeling "worn down"? Boot Camp is for you!
No matter where you are in the process, even if you have not started yet, you can benefit from the support and help at Boot Camp.
Who runs Boot Camp?
The team leader is Biz - her understanding of all phases of protocol is unprecedented. Most notable though is her ability to help you maintain the weight that you are losing on the protocol. Additionally she has handpicked a team of associates, who have acted as "guinea pigs", researchers, and sounding boards. These good people are highly qualified in picking up on the nuances of menus and lifestyle and make recommendations based on the findings. This process might take years to discover on your own, but Boot Camp places that information right in your hands!
Any questions or concerns will be handled in a timely manner by any one of these fine team members during the "daily check-ins"...just one more great reason to be a part of this sub-community at Happily Thinner After!
What is YOUR Job as a Boot Camper?
If you put your all into Boot Camp, and allow our coaches to work with you, you will come out the other side of whatever phase you're on successfully. But some things are required besides just letting them work with you.
You MUST be committed to Boot Camp when you join. That is the purpose. Yes, we are here to help and support you . But the bottom line is you have to help yourself. You need to make the commitment to learn and then follow the rules for YOUR body.
Boot Camp should be considered an additional incentive to stay on the straight and narrow with its rules and regulations. You will HAVE to be VERY strict while participating in Boot Camp and be prepared with the proper foods to keep from straying from the protocol. You will be given any and all help you need to make sure you will succeed.
Here is a recap of the commitment you should make every day to Boot Camp:
1. Sign in EVERY day (barring life events that prohibit).
2. Update your menu EVERY day.
3. Provide caloric and gram information of your menu.

Instructions:
We offer four levels of membership to make it easy:
• $5.00 - this is a one time trial membership, good for one week only
• $15.00 - this is billed on a month to month basis - $15.00 per month
• $37.50 - this is billed every three months - $12.50 per month
• $60.00 - this is billed every six months - $10.00 per month
1. Click the Join Boot Camp button below
2. Choose your the level of membership you wish
3. Click the Order Button.
4. A new button will appear that says Order using Paypal. (Note: you do NOT need a Paypal account to pay but you will need a valid credit card!)
5. Proceed through the process to pay.


IMPORTANT: At the end of the payment process you MUST click Return to Merchant. This is the only way we can verify you as the purchaser and give you access to Boot Camp.
Once you are signed up, please make sure you pay attention to the
BOOT CAMP RULES
found
here
(you will not be able to access the rules until you have paid for the subscription).

VERY IMPORTANT:
Please respect the privacy of the Boot Camp forum. It's taken years of research to develop the ideas and implement that knowledge so that your protocol can run smoothly. If there is copy and pasting going on, or sharing of information that is proprietary to Boot Camp, membership will be terminated without warning or refund.
HTA reserves the right to change these rules without notice.
Do you have a question that is not answered here please contact us by clicking on this link.